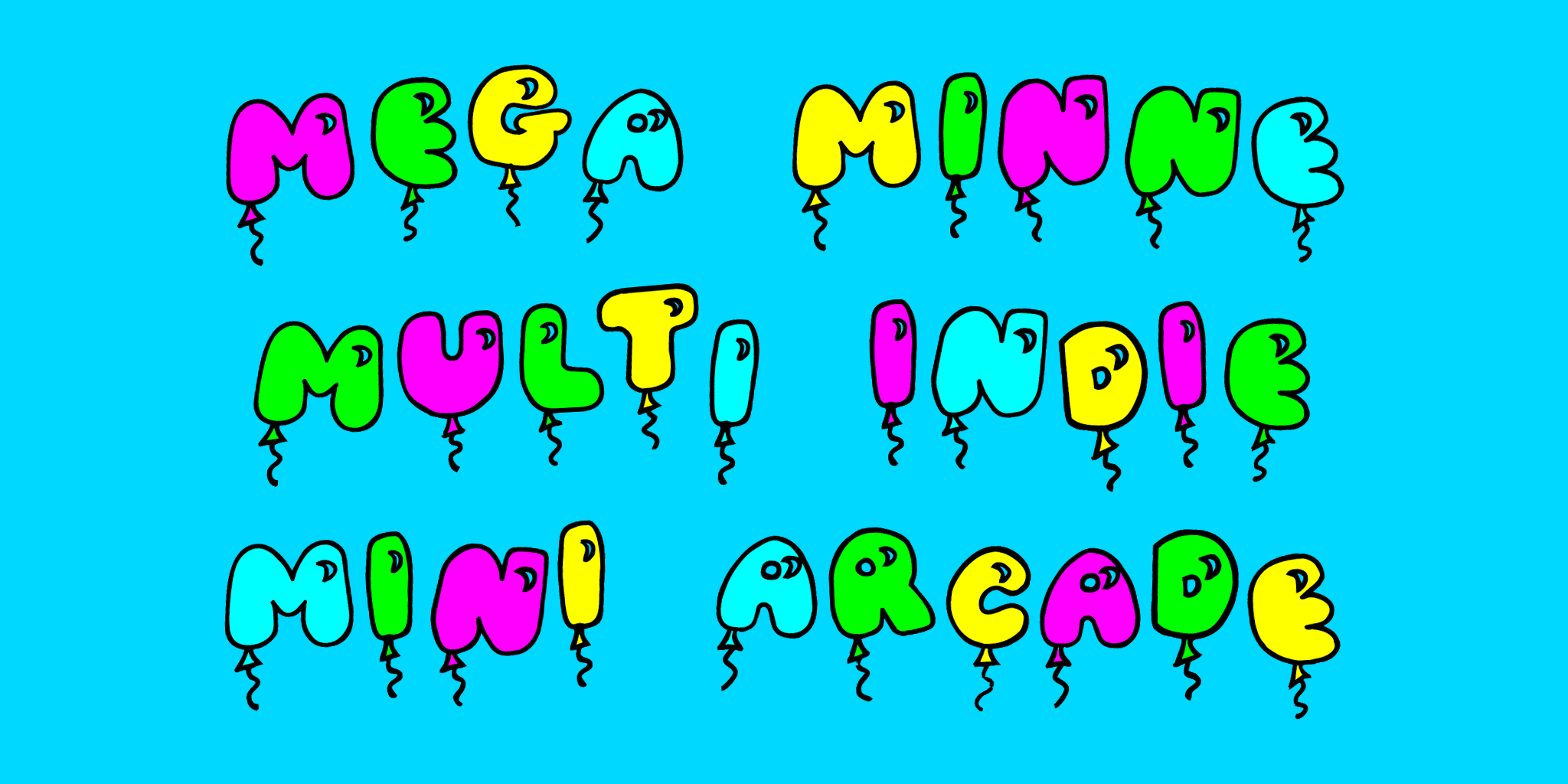 We're doing it again (again) this year!
Hello Computer Friends, what if I told you there was a vibrant community of independent game developers in your very own state of Minnesota (and surrounding principalities) making seriously excellent video games?
You would demand PROOF, as is your right.
Mega Minne Multi Indie Mini Arcade is here to provide you so much proof that you are like "Okay, okay, I get it. Enough already."
We got:
💪 4 big screen TVs running a selection of locally made games
💪 Maybe: A VR station running local VR games
💪 This thing's going all day long
💪 In the main hallway area of Minnebar
Here are some of the games we'll be featuring:
A ton coming soon
--
We want your game!
--
Also, would you like to get plugged into the local game dev scene?
Ice Cold Games
website
A one stop shop for upcoming game dev related events, game creators, organizations, and more.
Glitch Con
website
Digital Games Festival happening...uhh I'm not sure when this year. I'd better update this before Minnebar happens.
IGDATC
website
The local chapter of the International Game Developers Association has monthly general meeting plus a VR meeting.
Nice Games Club Podcast
website
The podcast where nice gamedevs talk gaming. Nice! And, local!
All levels