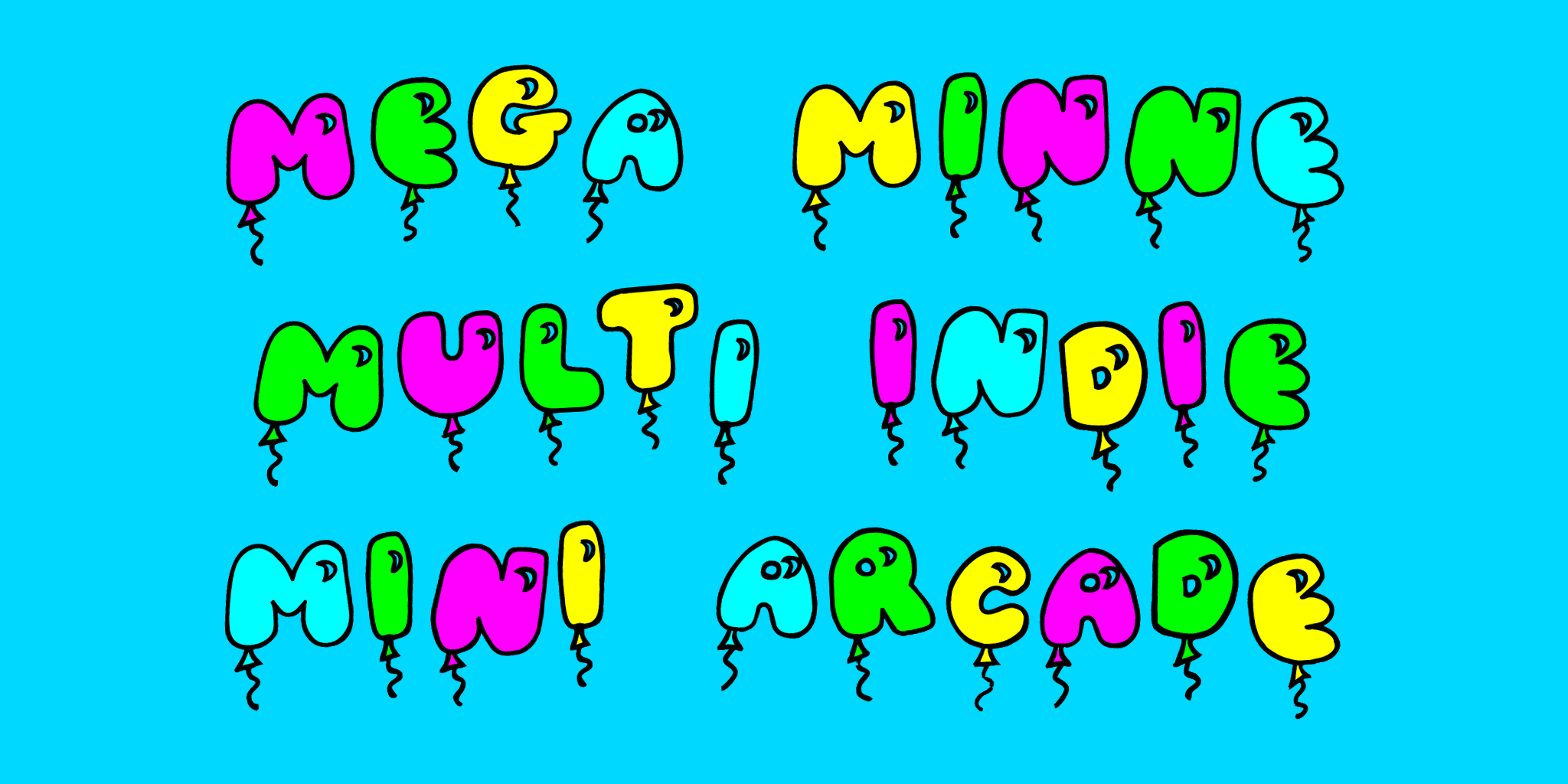 Hello Computer Friends, what if I told you there was a vibrant community of independent game developers in your very own state of Minnesota (and surrounding principalities) making seriously excellent video games?
You would demand PROOF, as is your right.
Mega Minne Multi Indie Mini Arcade is here to provide you so much proof that you are like "Okay, okay, I get it. Enough already."
We got:
💪 4 big screen TVs running a selection of locally made games
💪 The Donutron Cabinet
💪 This thing's going all day long
💪 In the main hallway area of Minnebar
HELP NEEDED
This is a little trickier than planning a one off session. There's a lot of ins, a lot of outs, a lot of what have yous.
What we need for the day:
🙏 Volunteers to help staff this thing
🙏 YOUR GAME! Submit your game here to get it in the arcade
Probably more, see this exciting spreadsheet for logistic-type progress:
https://docs.google.com/spreadsheets/d/1gxPFtuRN6M1lrnl9b0Uwl5RrI5xyGWp_U8lc699LAR4/edit?usp=sharing
If you can provide any of the above please email ianfitz@gmail.com.
Okay, see you at the Arcade.
All levels
Ian Fitzpatrick

Let's make it weird.
--
Zachary Johnson
Zachary Johnson is a weird, web-obsessed artist and programmer from the midwest. He started his software consulting business Zachstronaut in 2011 and co-founded the game studio Space Mace in 2016.
He's worked on a Nintendo game called Joggernauts, a pixel art comedy RPG called The Legend of Equip Pants, a delicious indie arcade cabinet called The Donutron, and a haunted 8-bit NES.
Zach has spoken at events in Berlin, New York, Chicago, and many times at Minnebar and Minnedemo. He's also been on the committees for MinneWebCon and IGDA-TC.
He's great at remembering fish facts and only slightly obsessed with taking selfies with other people's cats.