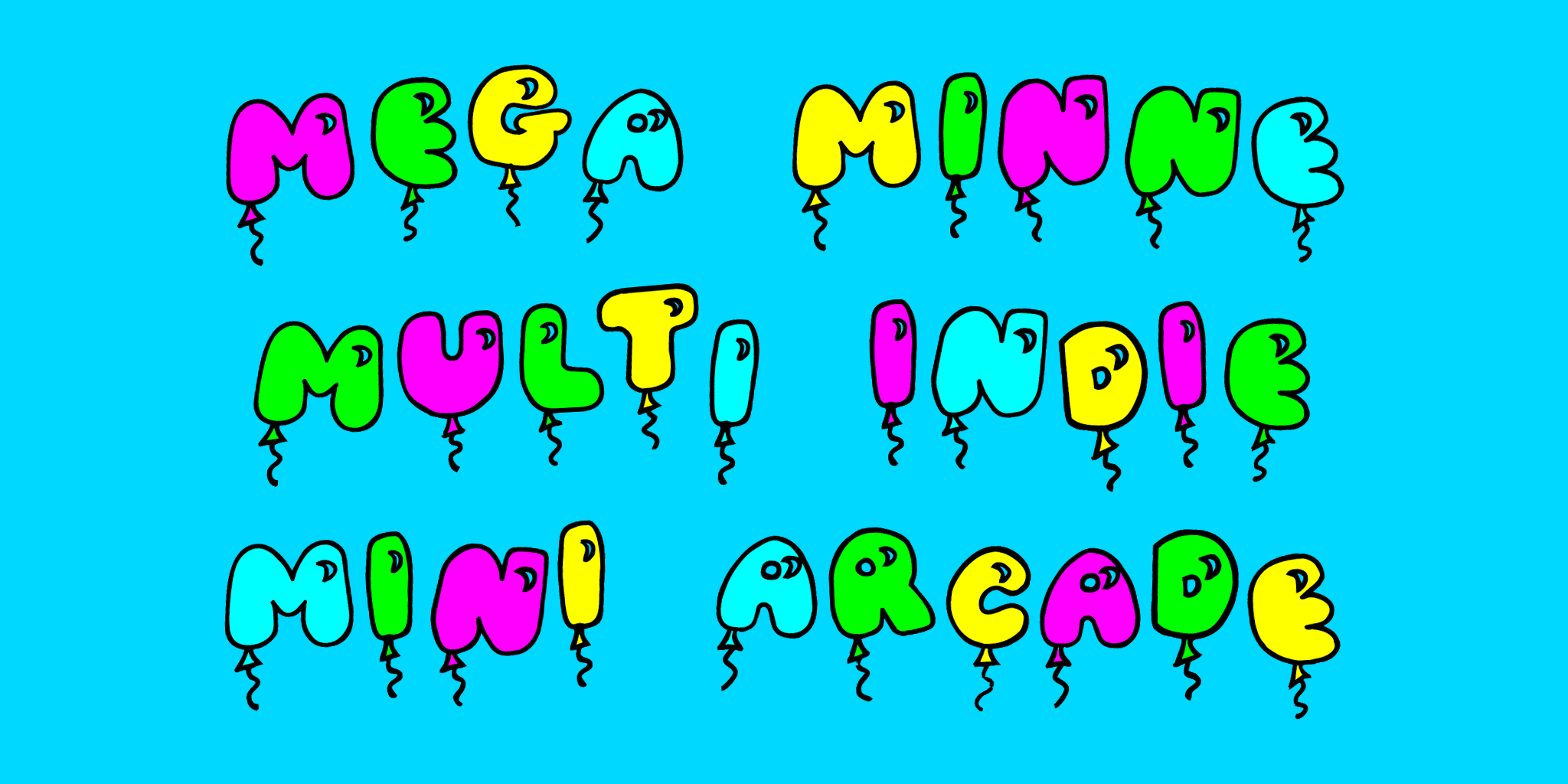 We're doing it again (again) this year!
Hello Computer Friends, what if I told you there was a vibrant community of independent game developers in your very own state of Minnesota (and surrounding principalities) making seriously excellent video games?
You would demand PROOF, as is your right.
Mega Minne Multi Indie Mini Arcade is here to provide you so much proof that you are like "Okay, okay, I get it. Enough already."
We got:
💪 4 big screen TVs running a selection of locally made games
💪 A VR station running local VR games
💪 This thing's going all day long
💪 In the main hallway area of Minnebar
--
FEATURED GAMES
Automaza — Nate Yourchuck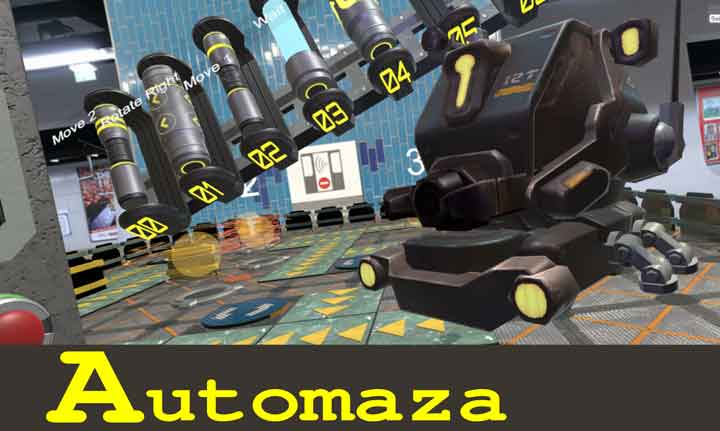 Automaza lets you puzzle a robot through a series of increasingly difficult mazes in VR.
NOTE: Located at VR Station

AVARIAvs — Juncture Media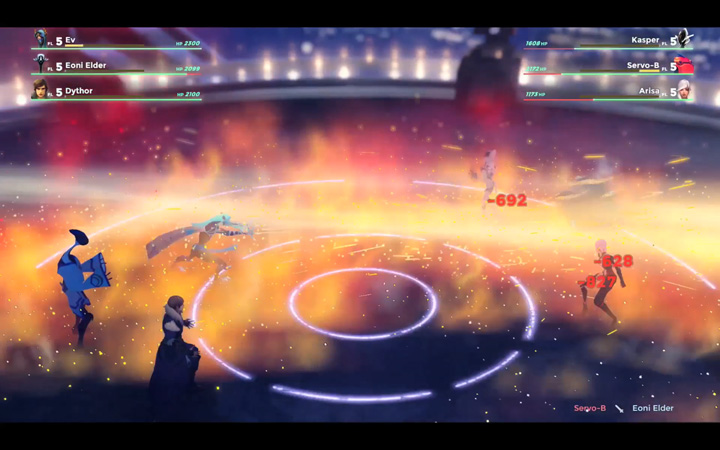 In AVARIAvs, players choose a party of 3 heroes to battle against an opponent's party. During battle, opposing players choose their actions simultaneously and then witness the mayhem of their decisions. Combat rages on until one winner reigns victorious by decimating their opponent's HP to zero.

Color Jumper — @ben_burnes, Tallbeard Studios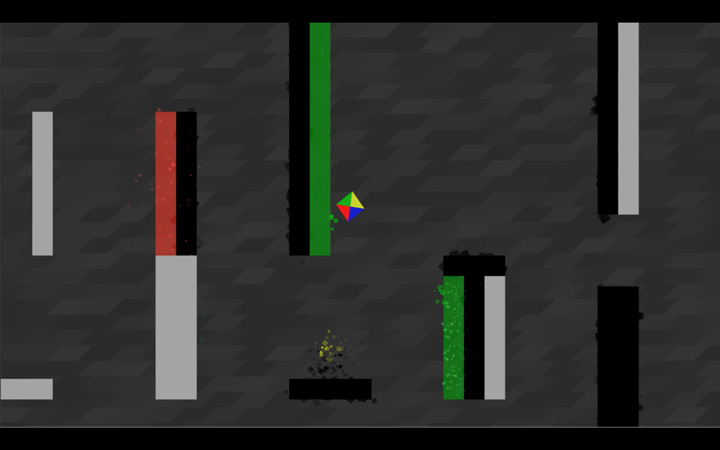 Color Jumper is an abstract, color-based puzzle platformer which focuses on fast, precise movement to navigate your surroundings. Inspired by hardcore platformers like Super Meat Boy, Downwell, VVVVVV, and many others.

Fingeance — Escape Industries @escindustries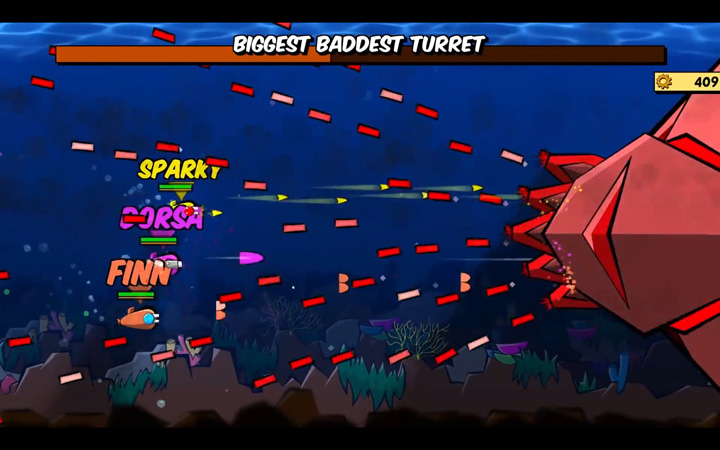 Fingeance is a four-player shoot-em-up that places emphasis on teamwork and strategy, discarding traditional twitch-based gameplay. You'll need to make the most of every randomly-generated weapon and enemy that comes your way.
http://www.escapeindustries.net

HyperDot — Tribe Games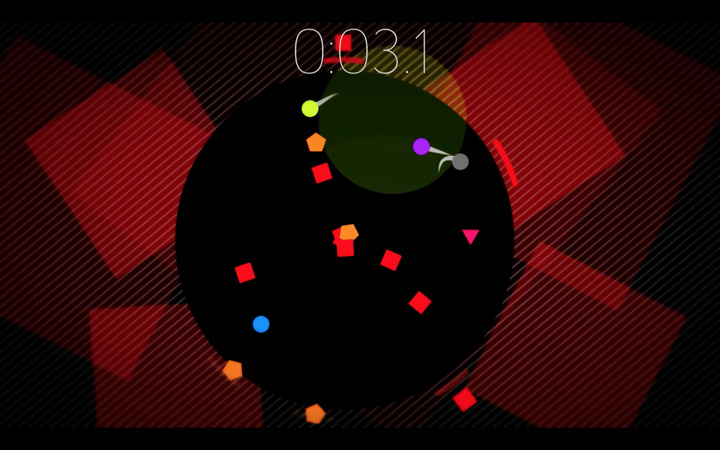 HyperDot is an intense action dodge 'em up with a minimalist design. Evade countless amounts of enemies as you try and outlast your friends for the highscore. Change up the how the game plays with various modifiers ranging from the speed and size of your player to manipulating the arena itself.
Joggernauts — Space Mace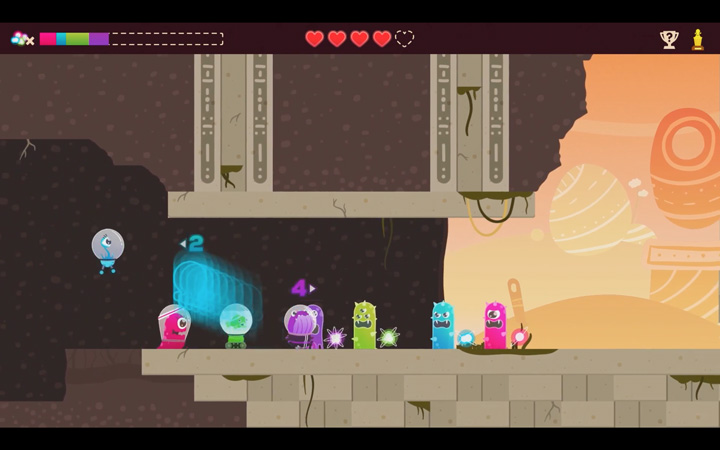 A cooperative switching game about trying NOT to kill your friends.
The Moon Fields — Juncture Media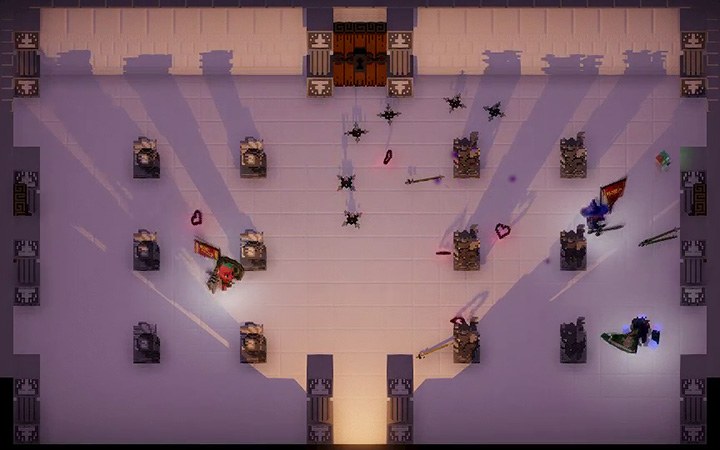 The Moon Fields is an upcoming high speed sword & sorcery brawler for two to eight players. Choose from dozens of characters, melee weapons, magic spells, weird gadgets, and more to compete in fast paced matches where you smash or get smashed.
https://lunarsignals.itch.io/the-moon-fields

Newt One — DevNAri LLC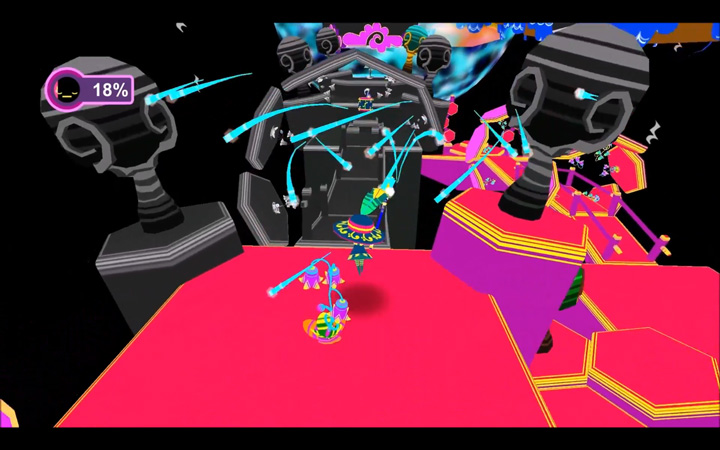 Newt One rewards you for how much life you bring to the game world, not how much life you take from it. Embodying your progress through color and music, Newt One's purpose is to generate happiness. You play as Newt, a new tone in a musical land that has fallen to the Great Slumber. Awakening this sleeping, silent world is your rite of passage.

Ollie-Oop — @alexcarlson__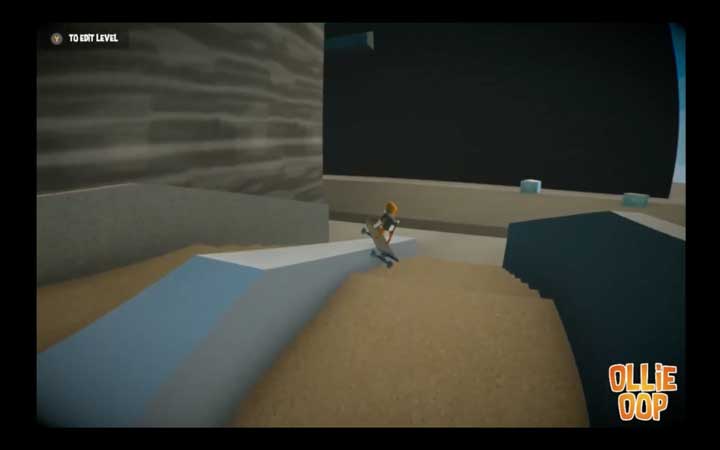 It's a dog on a skateboard!
https://vividredemption.itch.io

Pinbrawl — Northern Heart
Pinbrawl is a local multiplayer pinball deathmatch game featuring juicy, cartoon-like action and hilarious physics-based characters used to smack the ball around colorful, 4-way pinball tables and score on your friends.
http://www.northernheartgames.com
Psycho Squirrels — Intangible Games [Scott Bullard]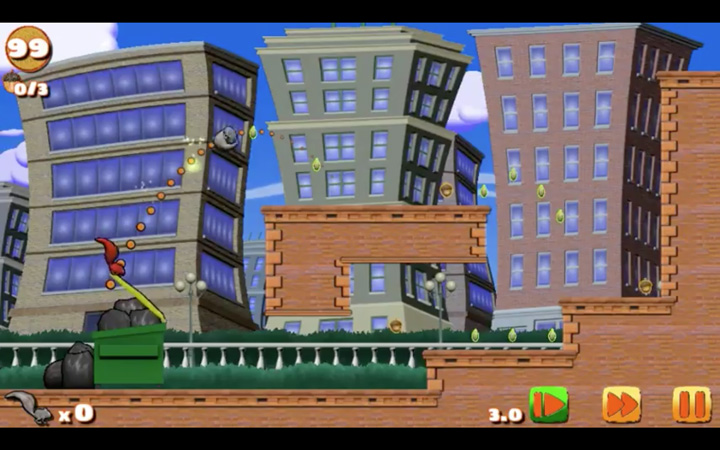 Psycho Squirrels is a 2D platforming, puzzle game where players must navigate squirrels through a variety of stages to collect acorns before winter arrives. Use the local flora and fauna to guide your squirrels to their goals in over 50 puzzling stages.
NOTE: Located at Keyboard & Mouse Station
https://intangiblegames.itch.io
Small Hours — Behind You
Small Hours is a stealth horror game about a little girl named Ausha searching for her lost cat in an otherworldy town. The player will explore the corrupted streets, looking for signs of their cat and hiding from a monster roaming around on the hunt for small children. It's a dangerous game of hide and seek.
https://smallhoursgame.wordpress.com

Treasure Stack — PIXELakes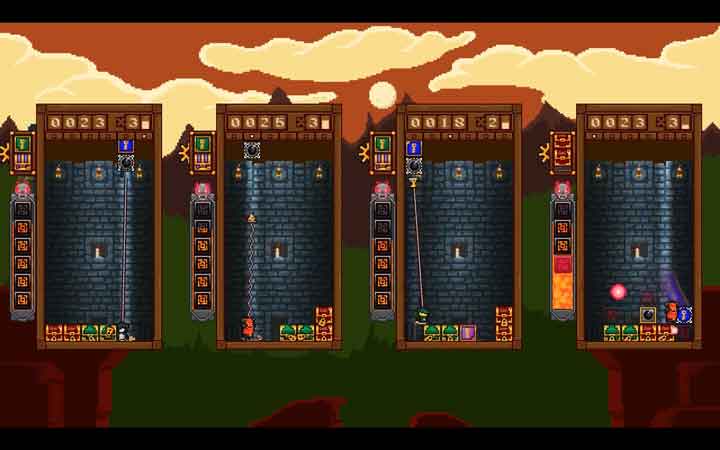 Inspired by the likes of Puyo Puyo Tetris, Puzzle Fighter, Wario Woods and Towerfall — Treasure Stack is a fast-paced falling block puzzle game where organization, platforming, and sharp reflexes combine to create intense solo and competitive 2-4 player versus matches! Organize. Stack. Score. Experience single and multiplayer mayhem!

Umbrella Mondays — Turnip Town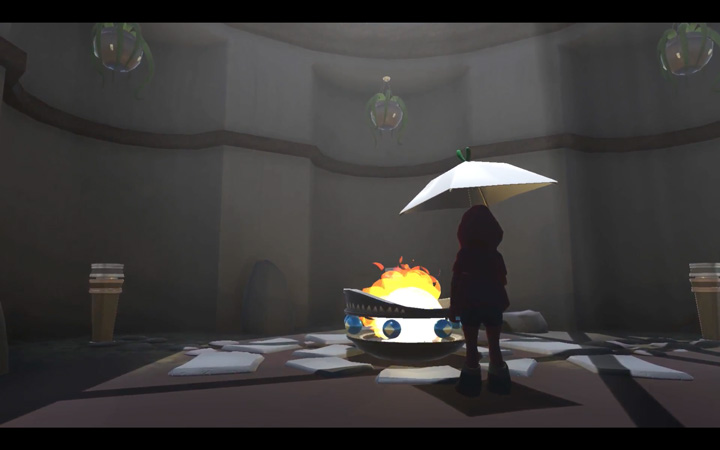 Umbrella Mondays begins on a rainy morning when a little girl named Fella awakes, finds a journal, and journeys to explore a beautiful ruin of mystical wonder. Players help Fella protect adorable fire spirits with her umbrella, solve puzzles and unlock clues along the way about the significance of the green rain and Fella's missing memories.

Verdant Skies — Howling Moon Software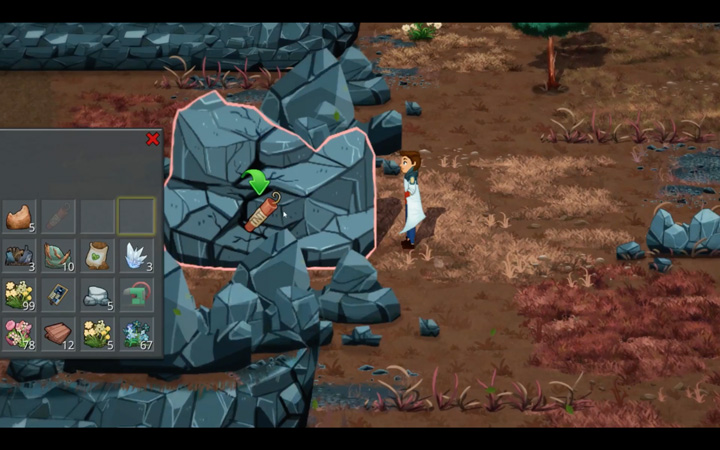 Verdant Skies is a life simulation game filled with friendship, exploration, farming, and crafting. Lose yourself in the lovingly hand-painted world and ensure the success of the colony as you make friends and pursue romance with a diverse cast of characters.
NOTE: Located at all stations, but plays easiest at Keyboard & Mouse Station
--
Also, would you like to get plugged into the local game dev scene?
Ice Cold Games
website
A one stop shop for upcoming game dev related events, game creators, organizations, and more.
Glitch Con
website
A three-day jam packed digital games festival run by Glitch, happening this Fall.
IGDATC
website
The local chapter of the International Game Developers Association has monthly general meeting plus a VR meeting.
Nice Games Club Podcast
website
The podcast where nice gamedevs talk gaming. Nice! And, local!
Ian Fitzpatrick

Let's make it weird.
--
Zachary Johnson
Zachary Johnson is a weird, web-obsessed artist and programmer from the midwest. He started his software consulting business Zachstronaut in 2011 and co-founded the game studio Space Mace in 2016.
He's worked on a Nintendo game called Joggernauts, a pixel art comedy RPG called The Legend of Equip Pants, a delicious indie arcade cabinet called The Donutron, and a haunted 8-bit NES.
Zach has spoken at events in Berlin, New York, Chicago, and many times at Minnebar and Minnedemo. He's also been on the committees for MinneWebCon and IGDA-TC.
He's great at remembering fish facts and only slightly obsessed with taking selfies with other people's cats.